The Asia-Pacific Water Forum (APWF) (Secretariat: Japan Water Forum) will hold the 4th Asia-Pacific Water Summit ("the 4th APWS") co-organized with Kumamoto City in October 2020 at the Kumamoto Jo Hall.
In preparation for the Summit, the 1st Joint Executive Committee meeting took place on the 4th of June at the International Conference Hall, First Members' Office Building of the House of Representatives, Tokyo.
The meeting was led by Mr. Yoshiro Mori, former Prime Minister of Japan and President of APWF and JWF, in his capacity of Chairperson of the meeting with 17 Executive Committee members from Japan and overseas. The agenda includes the overview of the 4th APWS/provisional program, ways of promoting attendance of the invitees of the 4th APWS, and overall operation policy, for which various constructive comments and suggestions were made.
Based on such valuable advice, the APWF and Kumamoto City will exert fullest effort in preparing for the Summit.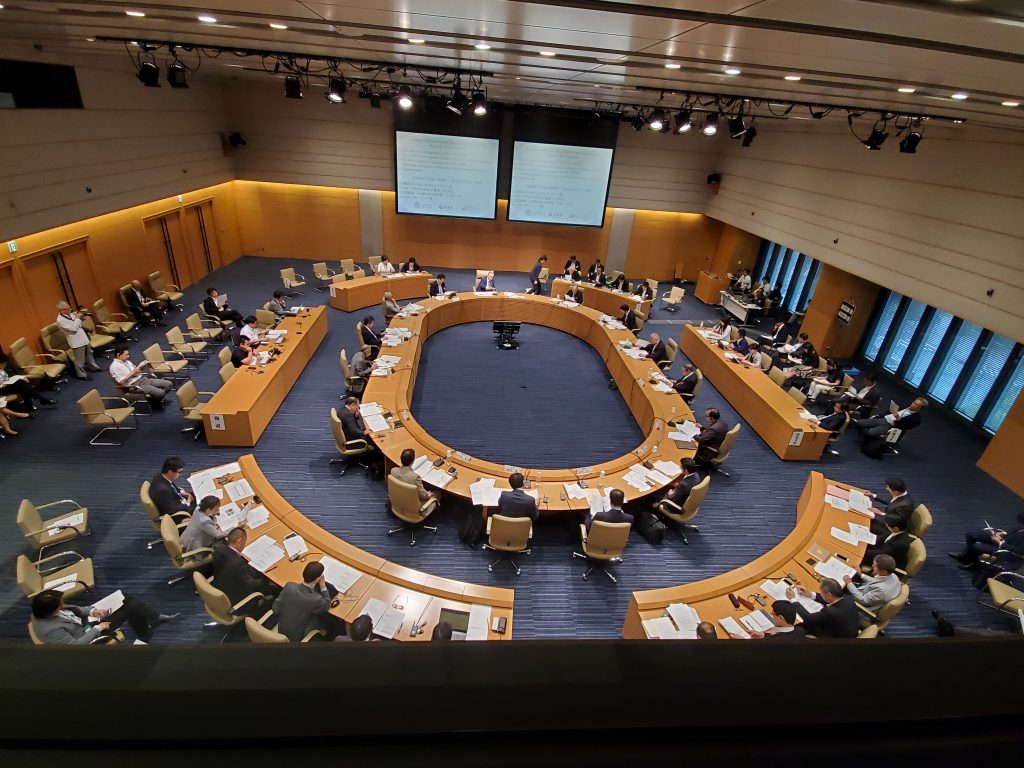 1st JEC meeting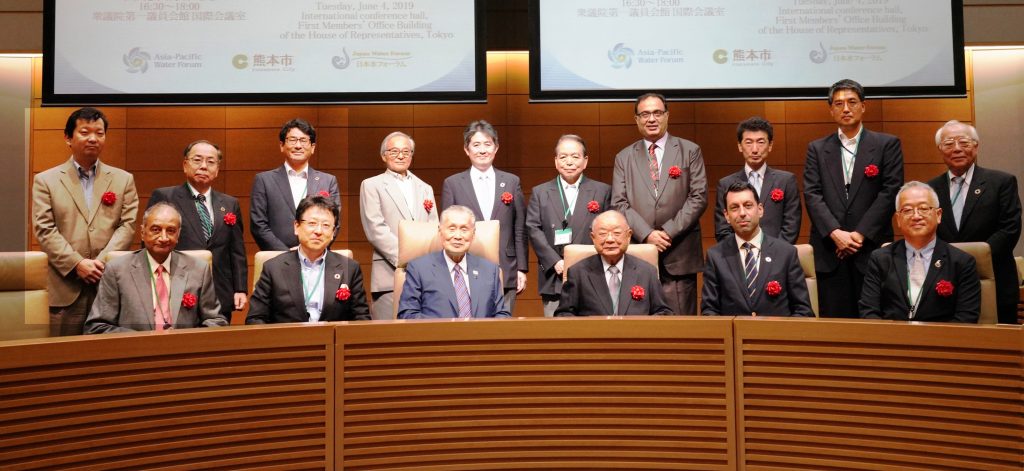 Group photo of the JEC members
Handouts (PDF)
Document 1-1: Agenda
Document 1-2: Documents List
Document 2: Member list of the Joint Executive Committee for the 4th APWS
Document 3: The executive structure of the 4th APWS
Document 4: Past APWS and 4th APWS
Document 5: The 4th APWS Provisional Agenda
Document 6: Introduction to the Kumamoto Jo Hall and the room allocation plans in accordance with the Programme
Document 7: 4th APWS Outcome Document Drafting Process and the Thematic Sessions
Document 8: Tentative Schedule for the Invitation Letters, Outcome Document of the 4th APWS and Thematic Sessions
Document 9: 4th APWS Sponsorship Plan
Reference: Yangon Declaration

<Reference> Outlines of the 4th APWS
Date: Monday, 19 October and Tuesday, 20 October 2020
Venue: Kumamoto Jo Hall (Sakuramachi, Chuo-ku, Kumamoto City, Kumamoto, Japan)       https://www.kumamoto-jo-hall.jp/en/
Organizers:  Kumamoto City of Japan and Asia-Pacific Water Forum (APWF)
Target participants:
  – Heads of states and governments, Ministerial-level delegates, high-level delegates and government officials from the 49 countries of Asia and the  Pacific region
  – International organizations, development finance institutions, non-governmental   organizations, business sector, academic sector, etc.
Theme: Water for Sustainable Development – Best Practices and Connecting to the Next Generation
Official website of the 4th APWS: English / Japanese
(Reported by Shigenori Asai, Japan Water Forum)